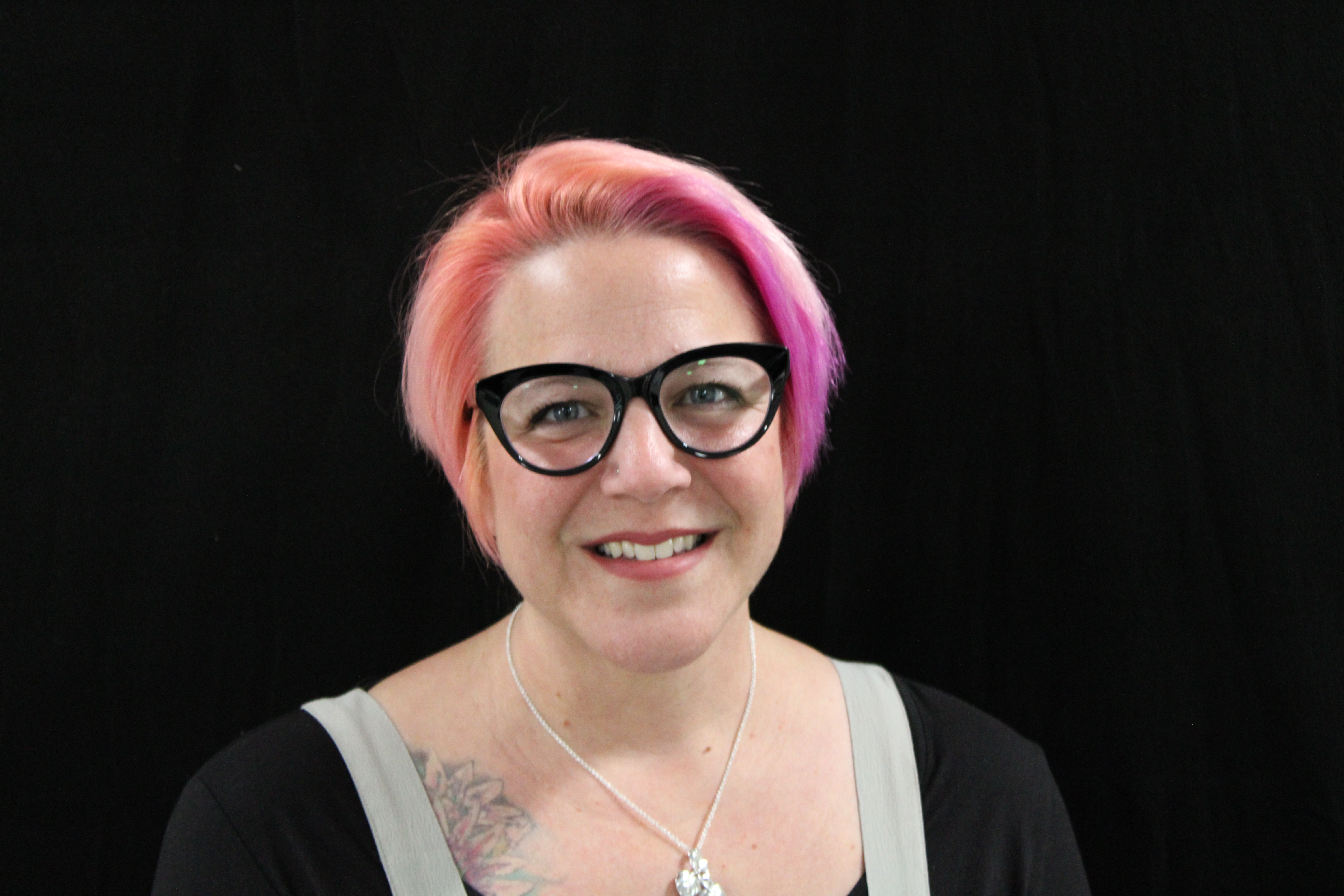 Name: Penny Britton
Show Credits: The Murder Mystery at the Murder Mystery; Annie, Jr.; 9 to 5
Hobbies: "Kayaking, fostering dogs and doing my nails"
How long have you been with RTP?: "Since Little Shop of Horrors in 2017"
Fun Fact: "I am a set/hair/makeup designer now but my actual area of most experience in theater is music, I'm a classically trained violinist!"
Favorite RTP Memory: "Last summer when we did 9 to 5 I spent the show creating with my three older children and my husband. Both of my oldest children had roles in the show and one had production role, my husband had a role and was my Master Carpenter and my middle child was in the booth running a board. We together made props, painted, brainstormed and created all summer and it was wonderful. I will remember that summer forever with love ??"
Favorite Thing(s) About RTP: "The people!!! I have made my closest friends in life here, we are a community and a family ??"
Thoughts for Potential Members: "You don't have to sing, dance or act to be a part of theater! Every role in a production is important and there is a role for everyone in theater. Back stage, in the booth, front of house, advertising, painting, fundraising, we need it all! Ask how you can be a part, I know you won't regret it."
Anything Else?: "We have a board meeting every month at Hamline Chapel that's open to all current members, it's the best way to stay involved when a show isn't running so I highly encourage everyone to come! Days and times are listed on the website."